September 19 - October 31, 2020
8765 Mulberry Road, Chesterland, Ohio
Call our Weather Hotline at 440-729-7144 for closing information, or click here for a live weather report from our weather station at the farm.
Bring the family, pack a lunch (or visit our refreshment stand, open daily, weather permitting) and relax in our outdoor farm fun area – designed for families with preschool and elementary age children to choose the pace and activities you most enjoy together.
In addition to the many other adventures, you can play in our hay stacks and corn crib, climb our tree house in the woods and slide down the 50 foot double slide, wander through our corn maze and take a wonderful nature hike through the ravines and hills of Geauga County.
Pony rides are available for $4.00 in our wooded setting from 11:00 am to 4:00 pm Saturdays and Sundays.  Pony ride hours are subject to change based on the health and condition of the horses. During public hours you can also paint a pumpkin for a fee.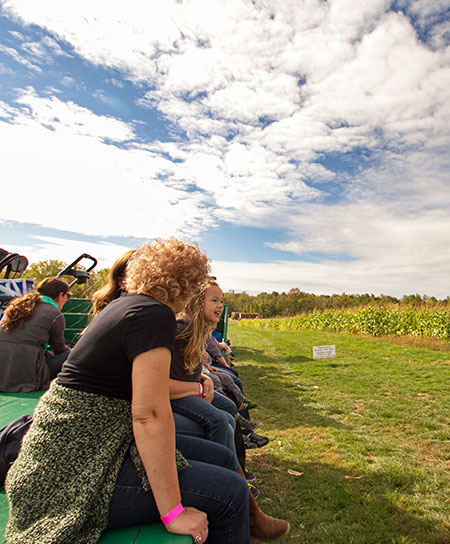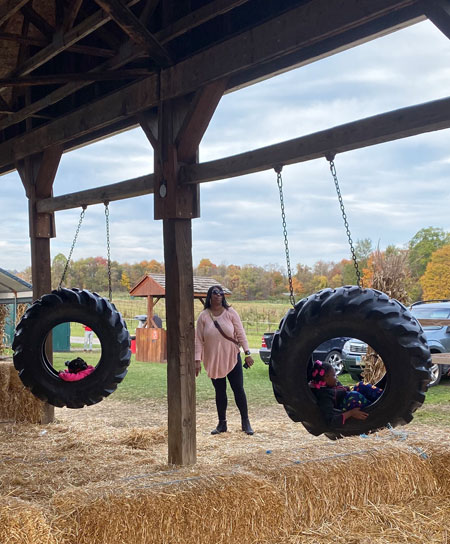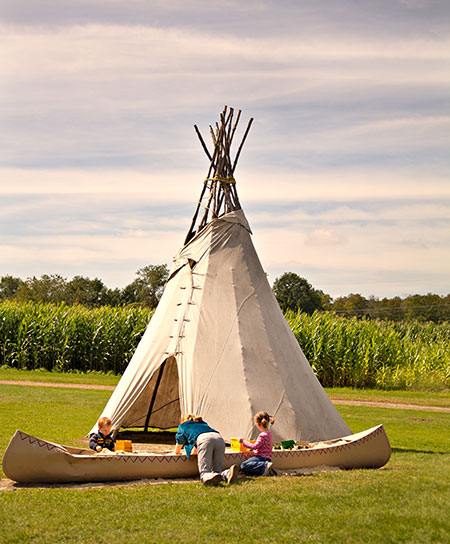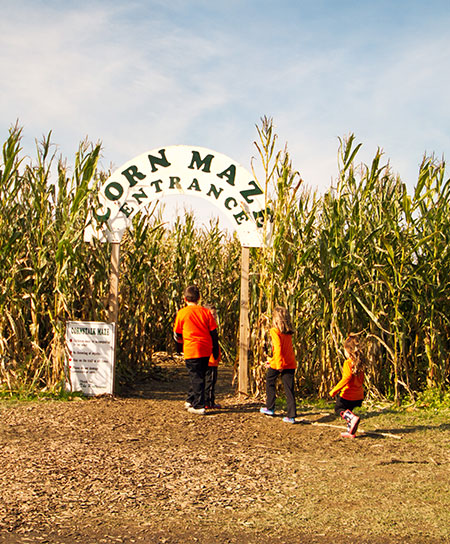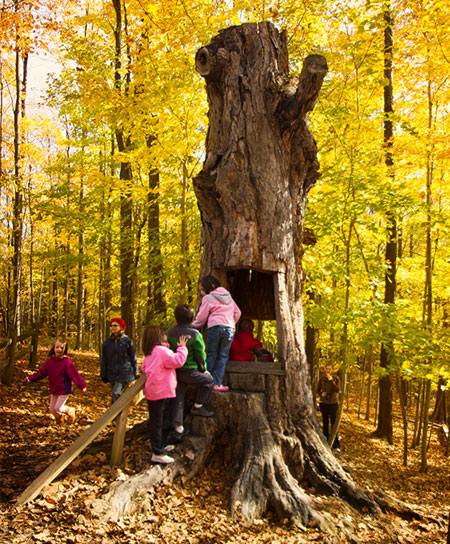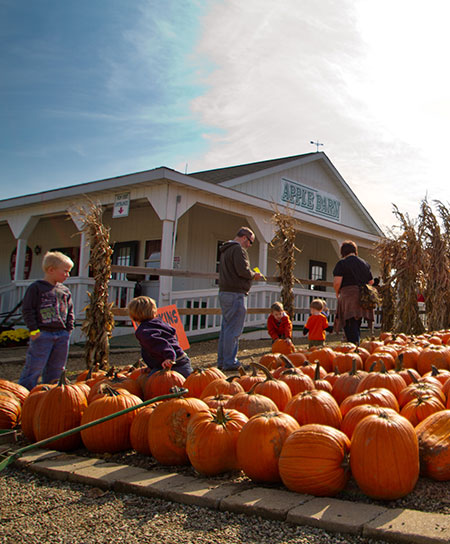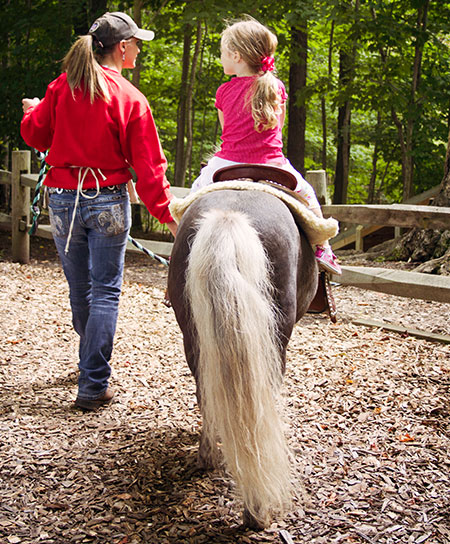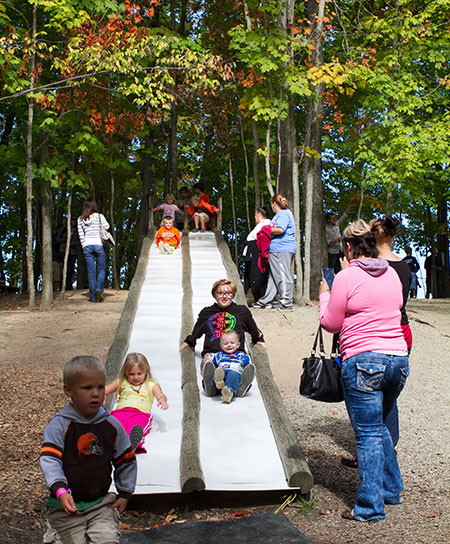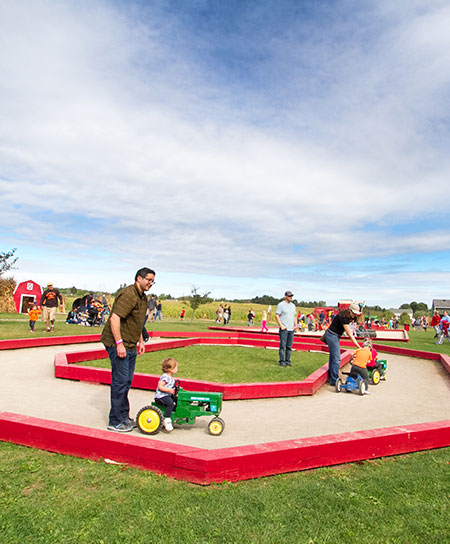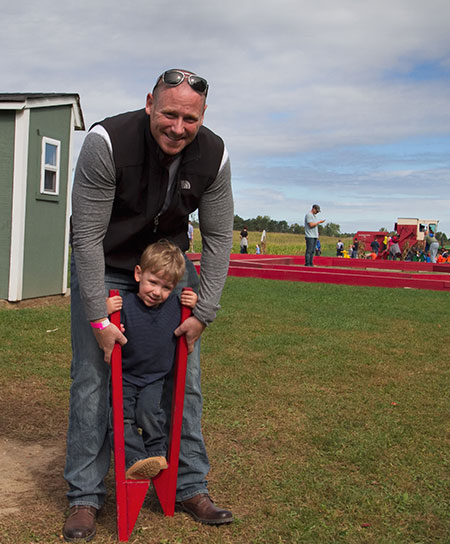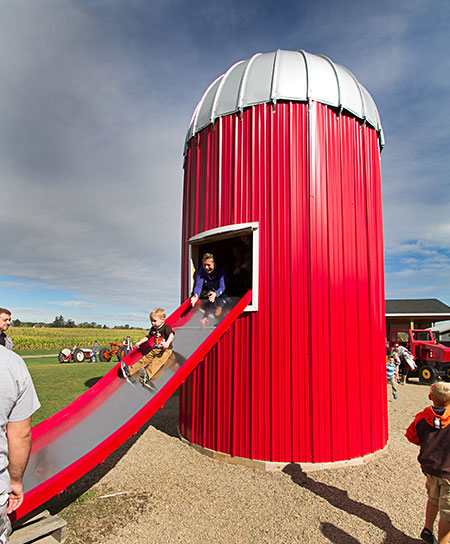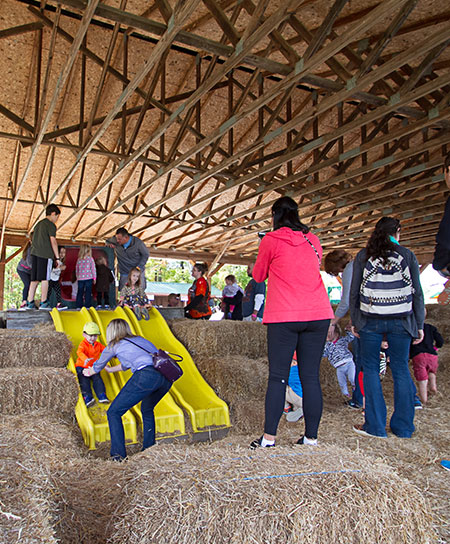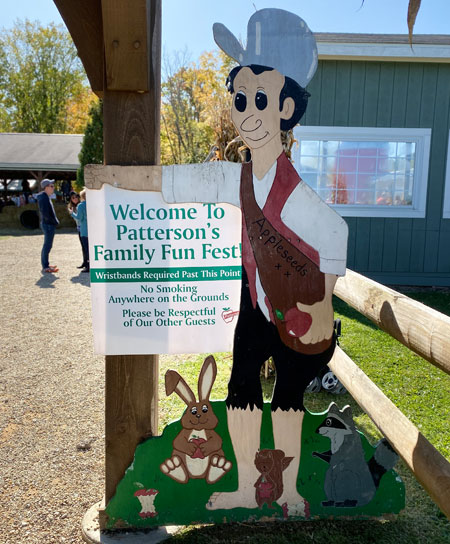 The fest is open daily from September 19th through October 31st 2020. Hours are Mon-Thurs 10 am-6 pm, Fri, Sat, Sun 10am-5pm, NEOEA Day is 10am-5pm.
The admission price is Mon-Fri $5.00 per person, Sat and Sun $8.00 per person, and NEOEA Day is $8.00 per person.
Per person charges include adults and children excepting 2 years and younger. Seniors are $6.00 on Saturdays, Sundays and NEOEA Day.
Pumpkin painting is available weekday afternoons (2-6) as well as on weekends. Cost: $4.00 includes pumpkin.