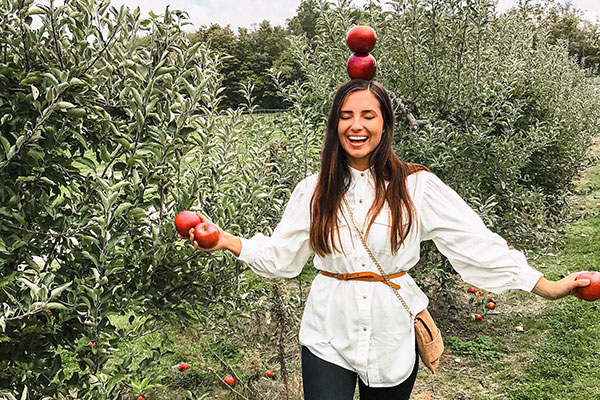 What a delightful experience! On Saturdays and Sundays you can hop on a wagon and ride out to the orchards for your favorite variety and pick as many as you like – just a few to eat or bushels to store for winter. During the week you can pick your own apples as well but you will be directed to the orchard where you will walk to the trees loaded with ripe apples.
Before you pick, you'll want to be sure you ask for advice on:
How to Pick: Twist the apple rather than pull.
How to Store: Refrigeration is best. In a plastic bag with air holes for maintaining a good moisture level.
When to Pick Which Variety: You can ask at or call the market for advice as well. The general timing is mid-September through mid-October but call for specific varieties and timing: 440-729-1964.
Most often, there are actually apples to be self-picked in August! If you look at the chart of apple varieties, please note that many times the pick your own apples are available a week earlier than they are in the market. It is always best to call the market at 440-729-1964 to check on picking availability, particularly in August.