PICK YOUR OWN STRAWBERRIES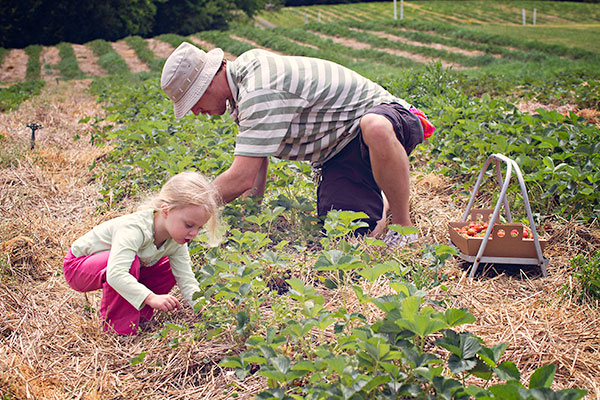 Our 50th season of Pick Your Own Strawberries has come to an end for 2021 season. We had a wonderful season and we are very thankful for each and every customer who came to make this 50th year of strawberries memorable.
– The Patterson Family
Since 1971 Cleveland area families have enjoyed coming to Patterson's to pick their own strawberries. Strawberries typically begin around June 10 and finish around the 4th of July, but that can vary depending on the weather and the crop.
Several varieties are available which are all great for fresh eating, freezing and preserving into jams. Ask us for tips on preserving as well as recipes for their use.
Seasoned strawberry pickers know it is best to pick first thing in the morning before the sun is too warm. Be sure to call our Strawberry Picking Hotline before coming out for the latest updates: 440-729-9809!
PRE-PICKED BERRIES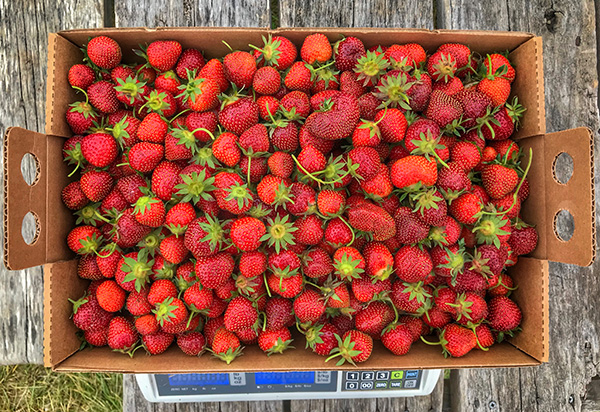 We pick fresh strawberries daily when in season for our market. Call our market at 440-729-1964 for updates and daily strawberry availability. Of course, we will happily take your order so that you can be sure we have berries when you want them.
Other Products Available in June:
Pies and Donuts
Apple Cider
Rhubarb
Other seasonal berries
Limited vegetables