Held at our Sugarhouse 8765 Mulberry Road
$10.00, $100 minimum charge paid in advance to reserve the date. No charge for staff, advanced reservations required.
Bring back memories of days on the farm and in the country. We will greet you in our cozy (slightly heated) sugarhouse where we will tell you about Patterson´s farm and family. We will describe how we make maple syrup (that is the reason for the name of the gathering place). You will enjoy sampling different varieties of scrumptious apples, apple butter and tasting apple cider.
We will load you on our wagon and and take you for a ride around the orchards and even make a stop along the way so that you can pick an apple or two. If you would like, we will stop at our little apple barn and do a little shopping. Another option is to slow down the wagons so that you can watch the little children play at our fest area.
Finally, we will return to the sugarhouse where you will have the lunch you brought (if it is through the lunch hour) and finish your day with a piece of our apple pie!
Plan to stay at least three hours – or longer if you choose all the options, everyone is having a good time and the weather is good. Two hours would be minimal time for including a shortened wagon ride and a stop to the apple barn.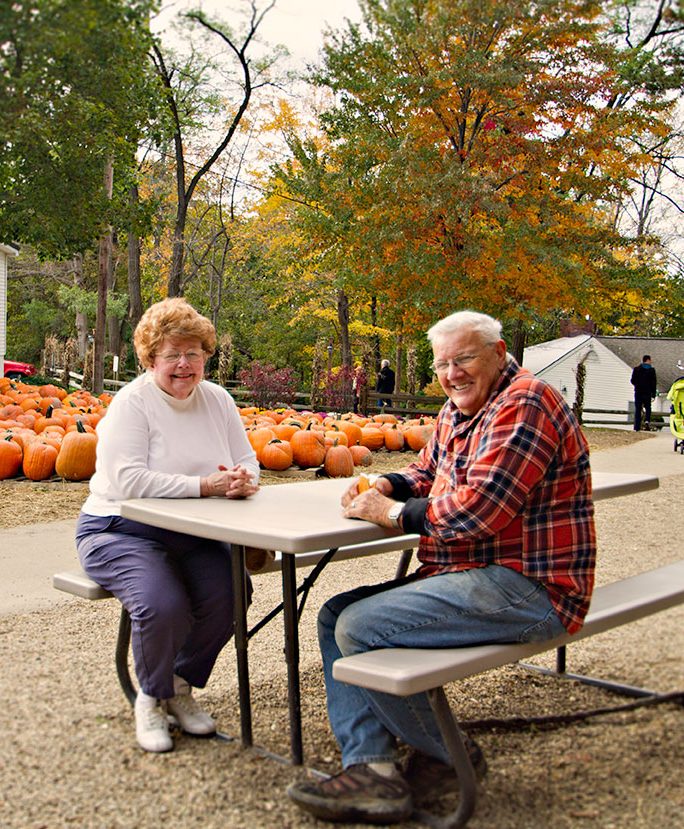 Held at Patterson Farm Market 11414 Caves Road
No charge but an advance reservation is important so a guide can be prepared to greet you with a little history and family information, have samples of scrumptious apples prepared and a drink of cider ready.
You can be taken "behind the scenes" to see the cold storage and watch the apples being washed and sorted for sale. And, there is time to shop in our gift, bakery, and produce areas.
To make arrangements for a senior tour, please call:
Rachele at 440-223-4159 or e-mail us at
tours@pattersonfarm.com.