educational children's programs
One of our favorite offerings involves our children's programs. We look forward to families and children's visits because we know there is little opportunity for many children to see how their food is grown. Four generations of Cleveland area school children have come to Patterson's to learn how the wonder of nature and the science of agriculture combine to produce the nutritious and delicious fruit we love so much.
The Patterson family is pleased to share their love of the land and welcome you to beautiful Geauga County for an educational class visit. We also encourage teachers and educators, prior to your visit, to go to the US Apple Association for educational material and interesting children links. Another useful site to visit is OhioApples.com.
As our own children grew up, they had the advantage of the wide open spaces and woods in which to create their own adventures. We have tried to recreate some of the fun activities our own children enjoyed for YOUR children. We call this our Family Fun Fest. Classes can enjoy this area as well as individual families. We reserve weekday mornings and early afternoons for school groups.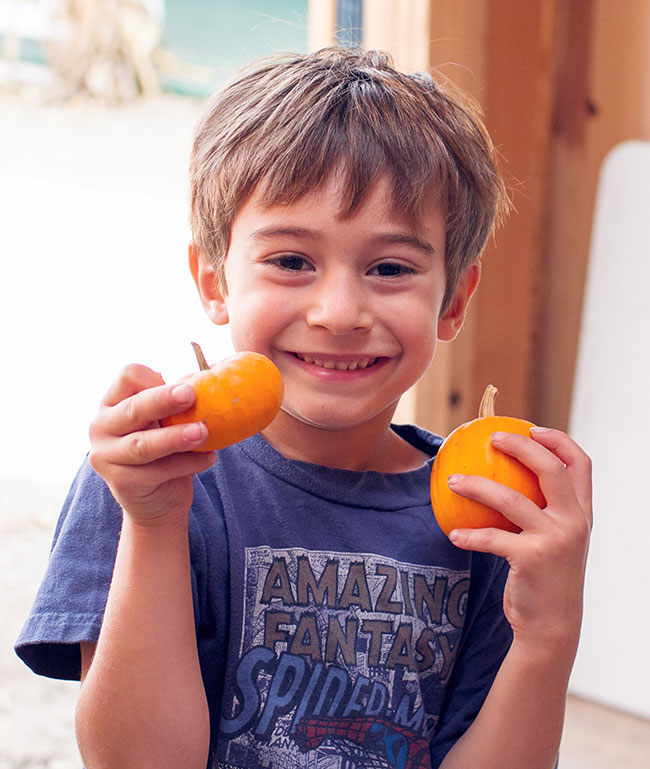 It is best to schedule via email at tours@pattersonfarm.com. We send a confirmation that acknowledges cost, times and date along with specific directions for the drivers once you have confirmed your arrangements with us.  You may also call Rachele at 440-223-4159.
Please visit the following pages for more information on specific tours: